www.engenharia-brasil.com
Written on Modified on
A tecnologia sem fios é utilizada, agora mais que nunca, em arquitecturas de controlo. Esta tecnologia é flexível, versátil e pode ser rentável; no entanto, preocupações com a segurança, a fiabilidade e as suas próprias capacidades continuam a impedir que utilizadores finais mais conservadores tirem proveito das suas vantagens. Serão estas preocupações válidas? Este artigo abordará frontalmente estes pontos, eliminando os equívocos dos verdadeiros desafios, proporcionando um conhecimento profundo sobre como superar obstáculos, agora e ao longo do tempo, com um entendimento, planeamento e execução adequados.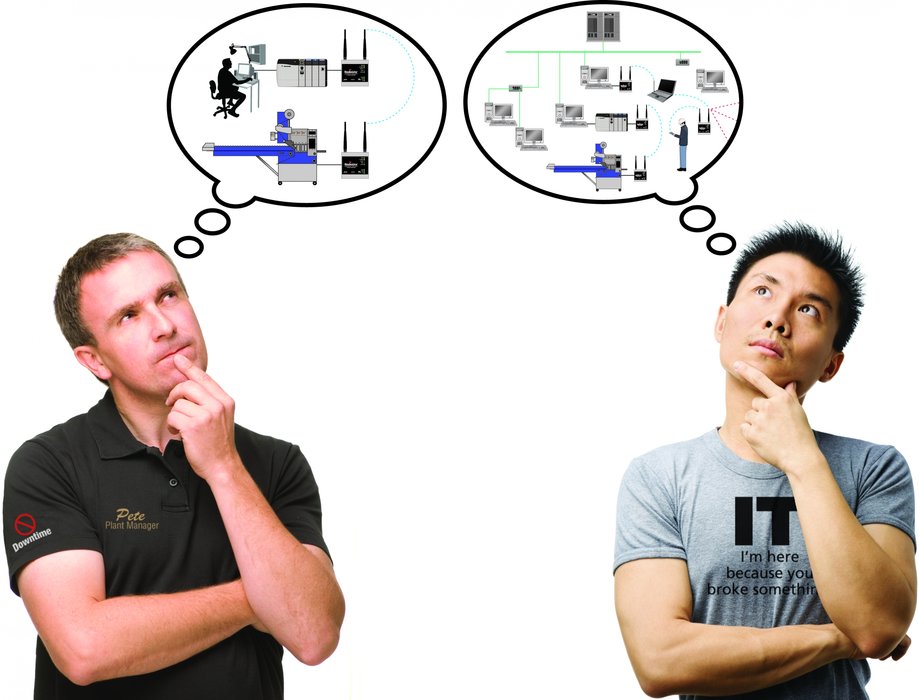 Investment in cutting edge machining equipment has been a hallmark of TJ MOLDES since the company was first established in 1985. While at that time the United States was the main export market for the Portuguese moulds industry, TJ MOLDES focused on the European market and on specialisation. Over the years, it has gained an outstanding international reputation. While all commercial and project management activities are carried out by one company - TJ MOLDES - production is divided between four specialised production units: TJ MOLDES for small moulds (up to 2 T), TJ AÇOS for medium-sized moulds (up to 10 T), ITJ for large moulds (up to 30 T) and RTJ, a unit for the testing of moulds and the production (injection) of pre-series and small series, equipped with injection machinery of between 125 and 1300 T of clamping force.
"With separate production units we have all the advantages of specialisation, and as smaller companies we have more flexibility in terms of planning and can respond to our customers faster," says João Faustino, founder and director of TJ MOLDES and recently elected President of CEFAMOL, the National Moulds Industry Association. "The test and pre-series unit allows us to offer customers a complete package, including not only the design and manufacture of moulds but also product testing." The test unit can handle standard injection processes and also bi-material injection and water injection.

The strategy
TJ MOLDES is recognised internationally as one of the best manufacturers of moulds for automotive lighting, front ends and gearbox covers. The moulds designed and manufactured by TJ MOLDES are used by leading automotive makers, such as Audi, BMW, Chrysler, Land Rover, Maseratti, Mercedes Benz, Opel, PSA/Renault, Porsche, Seat, Skoda, Vibac, Volvo and VW.
"There's no such thing as an easy mould," explains João Faustino. "All moulds have their particular requirements and can make the difference in the performance of injection machines and the quality of parts. This is why some customers who went to Asia in search of cheaper moulds are beginning to return. In the automotive sector, moulds take on additional importance because they involve complex geometry and a level of detail which requires an extremely high level of precision. This is the case with parts for headlights, for which lighting engineering includes very fine details to optimise the diffusion of light. On front ends, aesthetics and the image of the brand are at stake. Our moulds, which are manufactured in Portugal, are of a higher quality and are known for this."


Together with HURON since 2002
For the manufacture of moulds, TJ MOLDES has always preferred European machinery. "For two main reasons," says João Faustino. "If we supply European companies, we have to have the best technology. Secondly, manufacturers of machining centres have to act as partners and proximity is essential for establishing this relationship."
TJ MOLDES placed its first order with HURON in 2002. "We were at a turning point. We needed increased precision and to improve our response capacity in order to secure some very important orders. We needed next generation machinery with very high rotation speeds and great acceleration. We also required a complete service, including training and technical support in order to use the machines to their full potential. HURON met these conditions, which is why we placed the order," states João Faustino.
TJ MOLDES was one of the first companies in Portugal to invest in HURON technology. Since 2002, the two companies have had a partnership which goes far beyond a normal supplier-customer relationship. Bernard Echevard, General Director of HURON, confirms this: "TJ MOLDES is a customer which knows exactly what it wants. When they come to see us to talk about a new investment in machinery, they already have practically all the technical specifications set out. They are demanding and they negotiate firmly and directly, but they also let us know why they are so demanding."
TJ MOLDES has registered continuous growth and successive expansions in capacity. Since 2002, TJ MOLDES has installed 15 high performance machining centres in its various production units. All of them are produced by HURON.
Speed and precision
"Machines must do what they say they will do" - this is the simple rule, according to João Faustino. "When you invest in high performance machining centres with five axes, you need to make full use of them. They need to operate at full speed. HURON has high performance machines and, above all, has local technical support which we consider indispensable. The technicians from HURON and Tecnirolo (the HURON agent in Portugal) have unrestricted access to TJ MOLDES and are part of the team because we share the same objective: getting the most out of the machinery."
Miguel Silva, from Tecnirolo, says: "For each project, for each mould, TJ MOLDES requires the optimisation of the manufacturing time. Our role is to provide all possible support so that the machine is programmed with a machining strategy capable of completing the work in less time. We represent HURON and of course we undertake this responsibility."
"As a manufacturer of machining centres, we have to respond to the trends and needs of moulds manufacturers," says Bernard Echevard, General Director of HURON. "Plastic parts involve an increasing degree of engineering, which in turn increases the complexity of the process for manufacturing the mould. HURON machines make it possible to execute details with rigour and precision, at high speeds and acceleration, and also with a faster machining schedule."
TJ MOLDES plans to make further investments in the coming years. "We are going to increase our production capacity and replace certain machines. They are still perfectly functional, but nowadays it's not enough to have functional machines - we need faster machines. The number of axes, the speeds and acceleration are the main factors which render a machine obsolete. In order to ensure we retain our customers, it's not enough to manufacture perfect moulds - we also have to be the fastest," concludes João Faustino.
Photographs:
TJ PHOTO 1
HURON machining centre
TJ PHOTO 2
Speed and Precision
TJ PHOTO 3
Partners since 2002
Miguel Silva (Tecnirolo)
João Faustino (TJ MOLDES)
Bernard Echevard (HURON)
TJ PHOTO 4
Mould
TJ PHOTO 5
HURON machining centre
TJ PHOTO 6
Technical support
TJ PHOTO 7
Mould